With divorces doubling over the last generation for those that have been married for 20 years and over, it seems like the 'empty nesters' are struggling to move through this very significant stage of life which is typified with great sadness, loneliness and uncertainty as the children leave home. It's hard to be fully ready for the day your kids embark on their very own adventure that you have spent a lifetime preparing them for. It happens so fast!
The common response, after surviving a whirlwind of parenting, is to look at your partner and wonder where the person has gone that you fell in love with all those years ago.
For my husband and I, our 4 children left one by one within a few years to establish their own homes, or to begin a new life with their partners. And similarly to the day after my husband walked our eldest child down the aisle on her wedding day, you can be left with feelings of great loss and grief, despite the fact that she married an amazing man.
That's why preparing for that time is so important, and that begins right back in the early stages of your relationship….in fact, it begins in the delivery room!
The truth is that when baby no 1 arrives, then baby no 2, and perhaps baby no 3, 4 or 5, the temptation is to pour all your love and affection into these amazing children that you have produced, and slowly and quite unintentionally make them the centre of attention rather than each other. The squeaky wheel gets the oil, right!
This comes very easy for women because they are hard wired to be nurturers, so the changed focus, added responsibility and the innate desire to love and care for those precious children can easily give the woman all the affection and validation she needs (for now), placing her partner at the bottom of that dreaded list.
For men, they usually turn to their work to get their validation, so building that career and chasing that dream can be the trap that captures his heart, only offering a false sense of fulfillment in exchange for a vibrant marriage.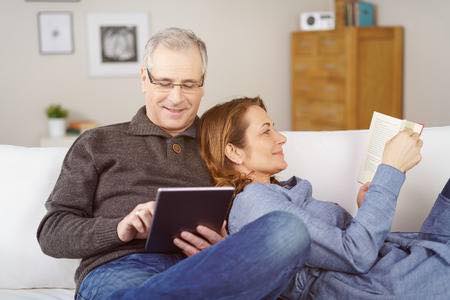 When you combine this scenario with rising stresses and unresolved hurts that develop over the years, it is easy to see how the cracks appear, leaving you with a huge gap in your marriage when that last child leaves.
Of course, today's world is a lot different with shared roles and often both couples working, but because of the high pace that everyone runs at today, it is vital to visit the issue of balance & priority regularly. We must remember, that the greatest thing that you can do for your child, is love their mother or father. This is great modelling for their future relationships and brings stability and safety to their world.
So here are some pre-empty nest tips:
• Always value your partner as your no 1, despite the fact that children require an enormous amount of time, energy, love and support
• Encourage, admire, respect, pursue and be there for each other daily
• Instil spark in your marriage with date nights, weekends away and fun!!
• Always update the dreams that you share together (including the one to be a great mum & dad)
• Communicate with your partner when that empty nest is approaching and set some new routines & patterns together so that you both feel supported
• Remind yourself that this stage is a normal part of life and that sense of sadness and loss will come, and will go, so love & support each other through it
• Create points of connection with your children after they leave and enjoy being part of their lives in a new way
• Learn a new skill – take up dancing, volunteer, get in shape, up-skill your career, the list is endless….
The first few weeks of the empty nest is definitely the hardest, but pretty soon you will realize that you will always be a parent, it just looks a little different.Make the most of this amazing season as a couple and take full advantage of the freedom and spontaneity that comes with it. It's highly probably that not too long away grandkids will arrive, bringing with it a whole new role with that bundle of joy, that will capture your hearts once again.
If your relationship has been impacted by the empty nest, understand that you are not alone in this, it is extremely common.Talk to someone, talk to each other, or seek counselling to rekindle that relationship and find the man/woman that you fell in love with again!